Happy Monday!
Depending on where you are when you're reading this (and when you're reading this) you likely spent this weekend with a little snow on the ground like we did. And as I'm typing this, the snow is coming down once again.
Long Overdue
Not everyone will agree that it's nice to have the snow on the ground again, but it has been a long time coming compared to how little snow we've had since the storm that shut down Lake Shore Drive in 2011.
While we had nothing near that amount recently, we did get enough this weekend to enjoy a Saturday afternoon bundled up and playing outside for a few photos.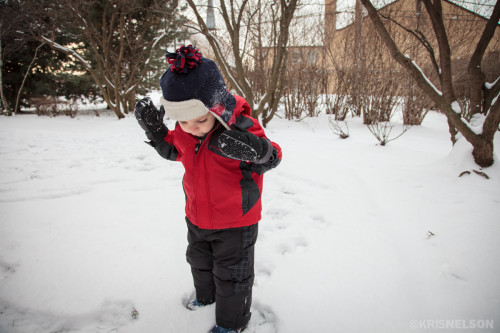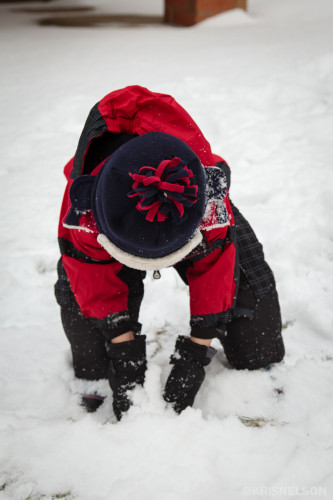 Since Last Year
Much like one would expect with a growing toddler, seeing him do so much more year after year is quite astonishing. It was a little over a year since we last shot snow portraits like this, and recalling how unsure he was at first in the snow last year and the mini-temper tantrum he had this weekend when he had to come in, it brings a smile to our faces.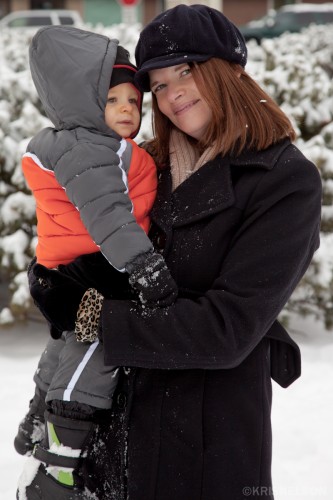 Last Year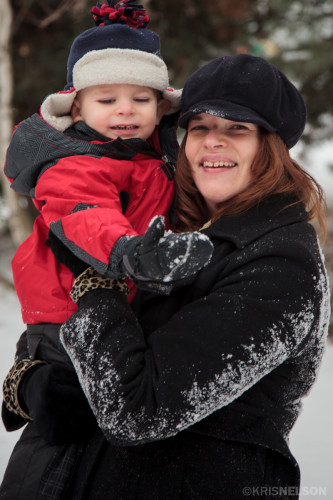 This Year
More Photos
If you'd like to see more photos from this weekend, check out the Snow Portraits, Feb '13 gallery in our Photos section.
And if you'd like to walk down memory lane with us and see winter playtime last year, visit the Snow Day, Jan '12 gallery, too.
Until next time,
– Kris