Well, another one of Christian's "firsts" crossed off the list.
On Sunday, we took the entire family out to the Chicago Wolves game at the Allstate Arena for Christian's first hockey game. All in all, we considered it a success.
Aside from a little apprehension during the pre-game pyrotechnics, Christian managed to sit still and watch the entire first period without a fuss. He was a quiet spectator at first, but we was starting to call out a few things by the second half of the first period.
We also did a "walk by" of the team mascot – Skates – without actually waiting in line to see if Christian would be spooked by the costume. Christian did give a smile and a wave from a little distance, so I think we may be in good shape when these things come up again in the near future.
Photos
Now, the photos below were taken with my iPhone, so not the typical quality you'd expect from these posts.
Nonetheless, these are memories we wanted to capture, so here they are!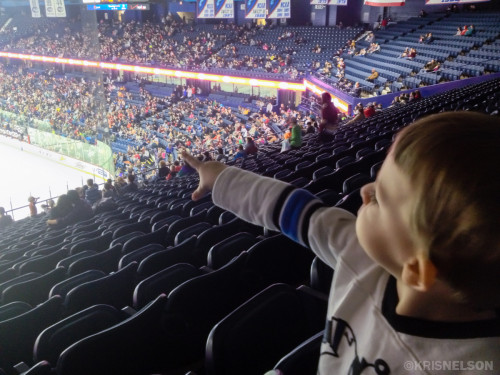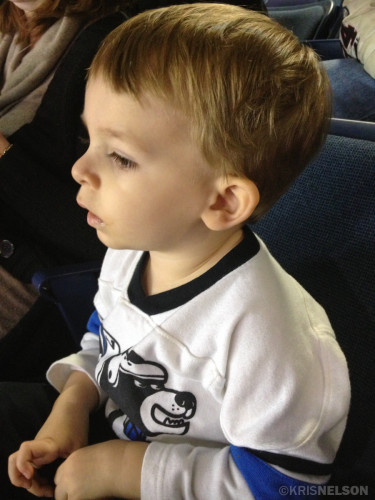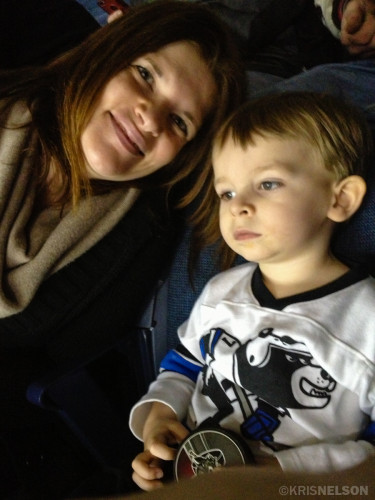 More Photos
You can view all the photos from the game here.
Oh, and for the official record, the Wolves lost to Milwaukee 4-1. There were two fights in the first five minutes and the Wolves couldn't complete a pass to save their souls.
We're not sure if we'll make it to another game this season, but come next Fall, I think Christian is going to have a blast!
Enjoy the photos,
– Kris