2013 is officially done, and it's time for one last wrap up at the end of what was a very busy holiday season.
Da Birthday
For whatever reason, I hadn't noticed until just now that the birthday post early in December didn't get published like it was scheduled to. Oops!
Oh well, it seems like it was forever ago already, but that's the nice part about this blog – you get to go back and relive all those moments with just a few photos.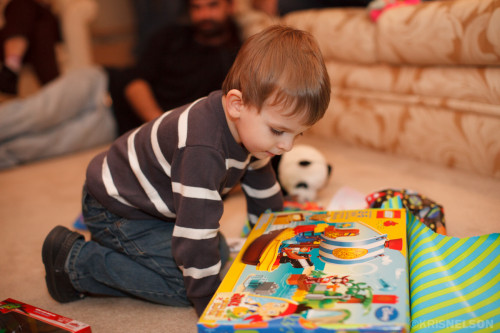 You can find that forgotten post below.
Read Post
Xmas Morning '13
As with years past, it was creating spending both Xmas Eve, Xmas Morning, and Xmas Dinner surrounded by family.
With Christian now 3 years old, it was fun seeing him get so excited for the season, talking about Santa, getting upset a week before Xmas that Santa hadn't come yet, you name it.
One of the favorite memories this year will have to be our slumber party next to the tree…
And of course, opening presents the following morning.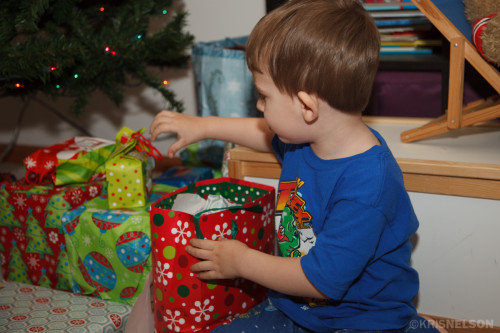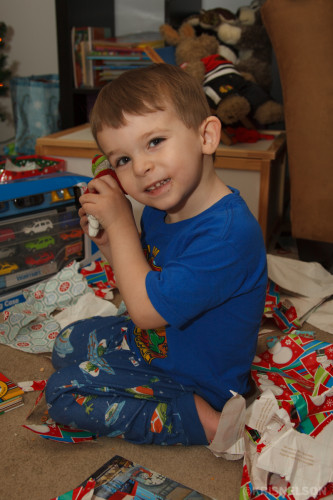 You can find all those photos in the Xmas Morning, Dec '13 album.
View Photos
2013 in Video
As things have settled down, I'm also just now getting around to updating all the videos and playlists of Christian as a two year old, so be sure to check out the Christian at Age 2 page to see the playlist and watch the videos.
View Videos
And last, but not least, one more video from this New Years Day of Christian putting up Grandma's handmade decorations on our Xmas tree just days before it's time to take it down.
To think, this was him two years ago on New Years Day!
Happy New Year!
So with that, we wish you all the best in 2014. It's going to be an exciting year for us, especially considering it's time for our first Florida trip, if you can see where that is going. ::wink::
Oh boy!
– Kris