Talk about a proud moment for Papa. :)
Christian decided he wanted to take pictures with his iPod (I wonder where he got that idea from) and we captured this little clip while he went around snapping portraits of some of his toys.
I guess when you take a daily photo of your child everyday of his first year, and some many times after that, he gets used to the concept pretty quickly.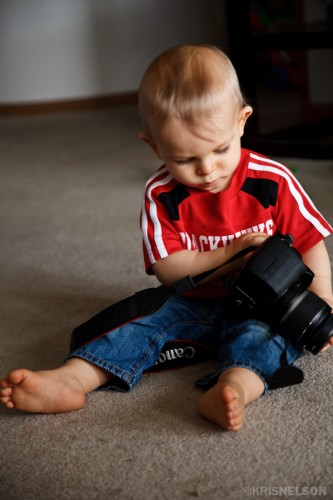 Almost two years old
To think, how the world was so different 30 years ago when I was his age. And while I didn't get serious about photography until much later in life, he could be getting started a lot sooner than I did. Still many years from now, obviously, but it does make me excited by the thought of it.
Enjoy the video,
– Kris