Well, believe it or not, Halloween (and the month of October) has come and gone and we're on brink of a very, very busy final two months of the year.
But until we countdown to Turkey Day and the rest of the holiday season, let's revisit all the autumn festivities of the last few weeks just one more time.
Starting with…
Boo! at the Zoo
Two weeks back we made a trip out to Brookfield Zoo for the autumn Boo! at the Zoo event, and it definitely got us into the Halloween spirit.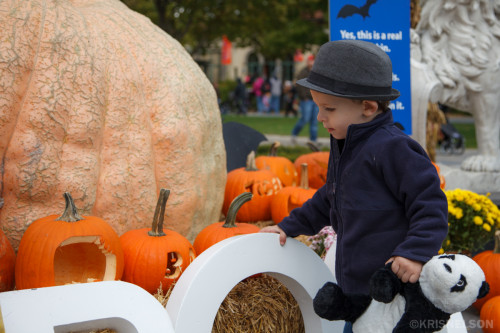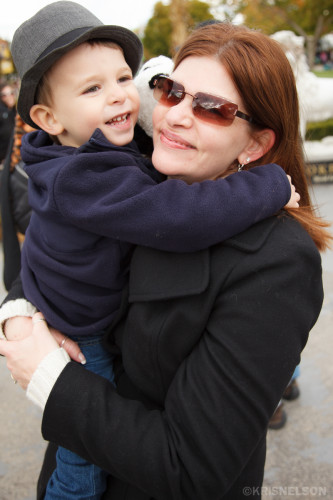 More photos in the Brookfield Zoo, Oct '13 photo album.
More Photos
Pumpkin Farm
The following weekend, we were off to South Barrington for our first ever trip to Goebbert's Pumpkin Farm, escorted by veterans Pat and Giorgia.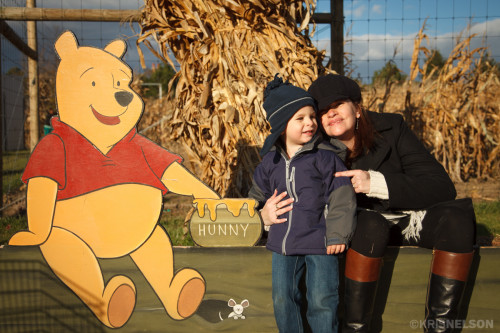 Find all the farm photos in the Pumpkin Farm, Oct' 13 photo album.
More Photos
Decorate that Pumpkin
The very next day after the pumpkin farm, it was time to dress-up…our pumpkin, that is.
Seeing as it was much cleaner (and easier) than gutting the thing and carving it up, we went with the Mrs. Potato Head treatment instead.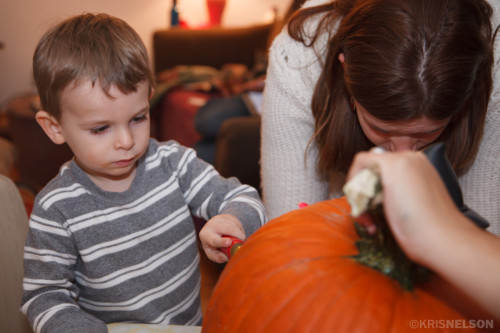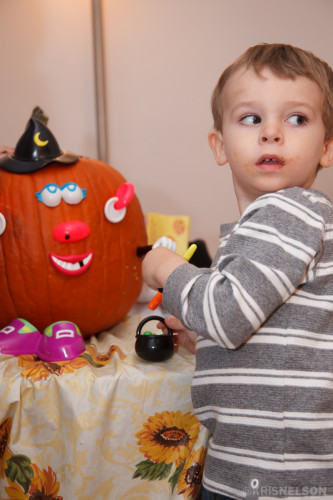 For the entire project in pictures, check out the Pumpkin Time, Oct' 13 photo album.
More Photos
Ahoy Matey
Of course, all of that build up led to the main event. Halloween!
While the weather almanac will report that it rained nearly non-stop from Wednesday evening through to Halloween night itself, it was all smiles indoors for our little pirate.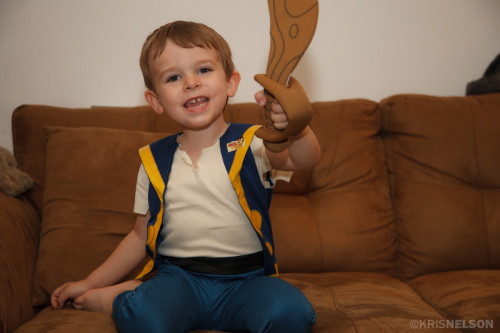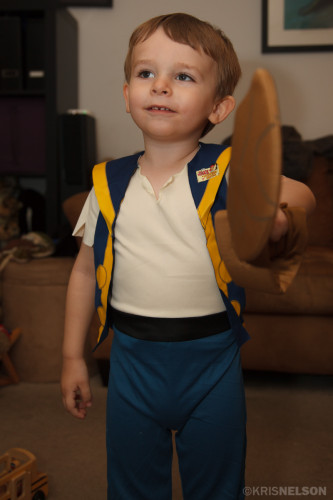 One last set of Halloween photos in the Halloween, Oct '13 photo album.
More Photos
All She Wrote
And that's how we made it here, the start of November.
As for the next two months, we've got quite a bit ahead of us:
Fall road trip to Door County
Turkey Day
Christian's 3rd Birthday Party
Kris' Great-Grandmother's 100th Birthday Party
Cindy's Grandfather's 90th Birthday Party
Xmas
New Years
Hardly a moment's rest in all of that, for sure.
But it's all fun, and it will surely all come and go before we know it as well.
Until next time,
– Kris