Much like our stay-at-home vacation started, we had nice enough weather on Friday to enjoy it outside.
And believe it or not, this was the first time we'd been to Old Orchard in at least a month (likely more).
On the Move
With the weather as nice as it's been getting, and with Christian getting older, he's getting to the point where he's spending more time running around than he is riding in his stroller.
For a day like Friday, where we were at the mall during a weekday and not a busy weekend, it was okay.
When we're out and about during those busy times, however, it's a little harder to keep in corralled.
Say Cheese!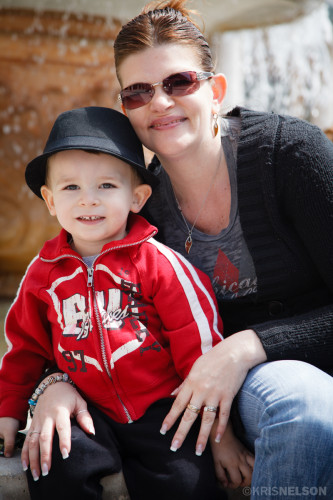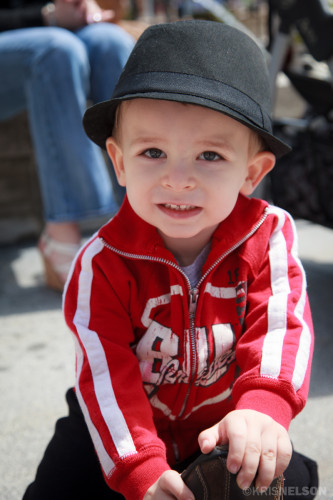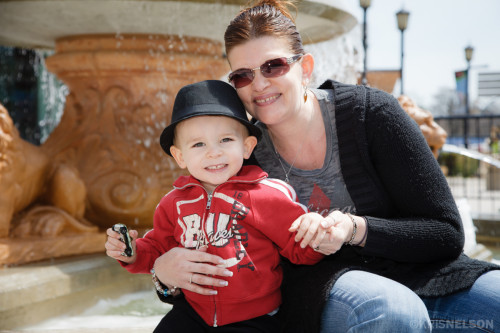 These photos are going to remain extra special for us since they're the first time – after all the photo shoots we've done with Christian – that he was actually saying "Cheese!" when we wanted to take a photo.
And then, after the flash went off, he'd run over to me to see the back of the camera and check the picture.
After he saw the picture, he'd run back over to Mama and we'd do it again.
If there was ever a time to have a camera crew following you around, this probably would have been it.
More Photos
If you'd like to see more photos from Friday, check out the Old Orchard, Apr '13 Album in the Photos section.
View More Photos
If this cooperation with the camera continues into the summer, it's going to be a great year for photos!
– Kris