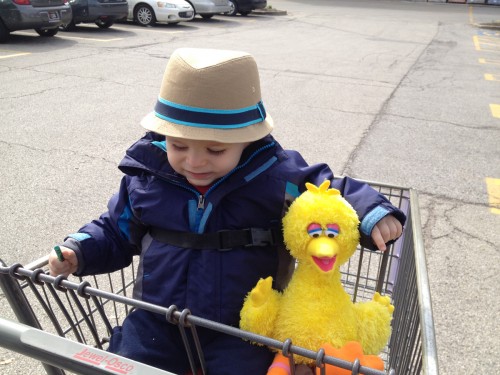 Another catch-up video. I promise, we're almost through to the most recent ones.
This is one from March, back when we picked up a stuffed Big Bird for Christian. You may have been used to seeing Christian with his Curious George, but every know and then, you'll find him with his Big Bird instead.
The video was shot at Hawthorne Mall in Vernon Hills, where we found a nice open space to sit down and enjoy our gelato from the nearby cafe (highly recommended, by the way).
Christian only had a few tiny spoonfuls, so I don't think this little stroll around the mall was sugar-induced. It was more of an after dinner, "I'm not quite ready to go back in the stroller" walk.
As you're reading this, I already have a few more posts typed up and ready to go, so stay tuned for more.
– Kris