The coincidences hit me earlier this afternoon, so I thought I'd write about it.
Then…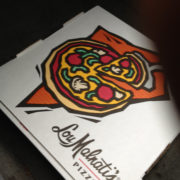 It was December 3rd, 2010 and we were at my mom's house for dinner. We were eating Lou Malnati's deep dish pizza (sausage) and Cindy wasn't due for another week. She had finished her last day of work before maternity leave, and we were watching the Hawks beat up on the Canucks (Hawks won 3-0).
It was starting to snow outside as well. 3 hours later, it was still snowing when we pulled up to the hospital, as Cindy was starting to go into labor.
The morning of December 4th, Christian was born and our family was complete. Cindy continued to glow as she was beginning her first day as the amazing mother she is today. And this was the view from our maternity room at the hospital.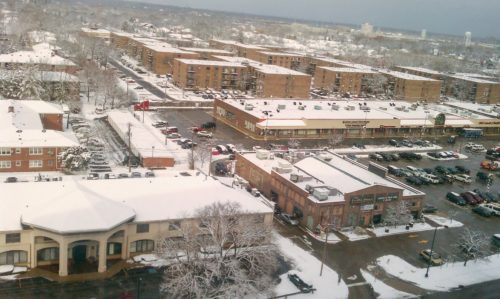 It was a pretty winter wonderland scene, fit for our handsome, winter baby.
And Now…
Today, it's December 3rd, 2016, and we're having Christian's 6th birthday party tonight at, where else, Lou Malnati's.
While there's no snow in the forecast tonight, we're expecting our first 1-3″ of snowfall to arrive tomorrow morning. Although we won't have the same view from 10 floors up at the hospital maternity ward, we're still sticking with our planned visit the zoo to celebrate Christian's birthday and all the wonderful memories we've had since then and enjoy the winter wonderland as a family.
And, I while I can't speak for Cindy, I know for me, when they're starting to serve slices of pizza at the party tonight, I will be having at least one slice of deep dish sausage. :)
Happy Birthday, Christian!!