Finally, it has a name.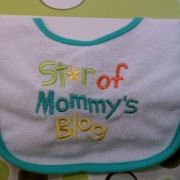 Those that have been following the blog here since Christian was born have likely read that I've been taking photos of our son everyday since his arrival six weeks ago. Yeah, six weeks ago, where does the time go?
Anyway, those photos have finally made their way into a dedicated spot on the website, with the new Daily Baby Project. Here, you can find an up to date slideshow of all the daily photos, plus a timeline view broken down by month to browse each photo individually.
More to Come
Although it has taken me this long to name this project, there are still likely a few more things I'll come up with do with these photos. First, I'll probably rig up the daily photo on the home page (currently from the Daily Maui Photo website) and pull up the latest Christian image instead. I'm also thinking of finding a new display theme for the blog, too, so that will offer up a few new fresh ideas, too.
But until then, enjoy the show! (and don't forget the full screen option)