Christian's birthday is just 3 weeks before Christmas. Getting that many toys twice in just one month was more than one little boy could play with on his own.
2015
So, starting in 2015, instead of asking for presents for his birthday, Christian started collecting toys for his birthday and donating them to Toys for Tots at the local fire station.
In just the first year, with the help and support of so many friends and family, Christian filled 3 big, blue IKEA bags worth of toys to donate.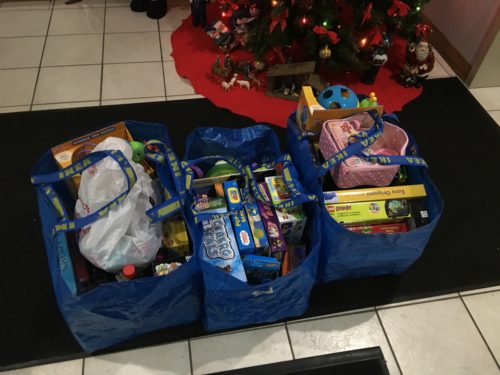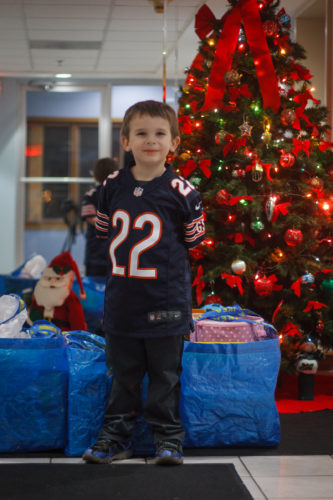 And then, on the Monday after his birthday party, Grandma and Uncle Bobby took him to the fire station to drop off the toys
Since the first year went so well, we are very pleased that he is doing a second toy drive this year in 2016.
And as his birthday is fast approaching, we're excited to see how many toys he can collect for donation this year.
2016
With the first year a big success, we were excited to do it again in 2016. And as you can see below, it was an even bigger success than the first year.