Everything about this weekend with our newborn son has been amazing, to say the least, but on Sunday we had a very unexpected and equally pleasant surprise.
It turns out that there is a baby portrait photography group with an office here at the hospital that offers a free portrait session for newborns and affordable photo packages. Although I'm just starting the learning curve from landscape photography to photographing people, I was pretty relieved to know that we were certain to get some professional shots in addition to my own for these truly special and irreplaceable moments.
I think the first photo here proves my point.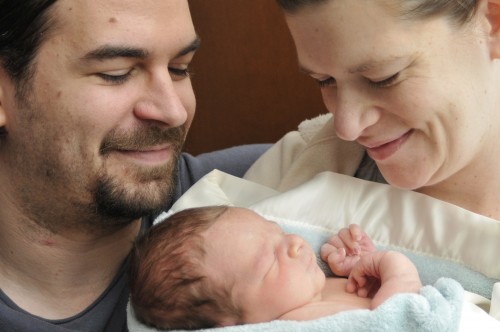 Photo Credit: Sandra Arriaga of Bella Baby Photography
What can be a more precious gift – aside from Christian himself – than a keepsake photo like that?
The portrait studio that offers these shoots at the hospital is Bella Baby Photography and the reason we're able to share these photos online is because the package we purchased included a CD of our images with written consent to print our own photos and share them online.
Therefore, all images here are used with permission from Bella Baby Photography.
A Few More Favs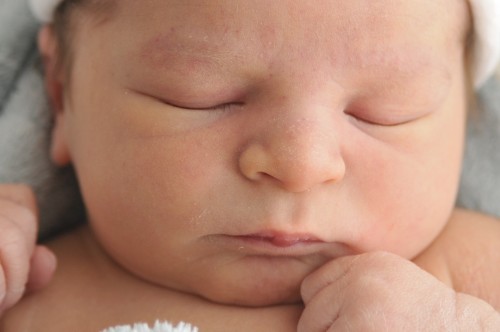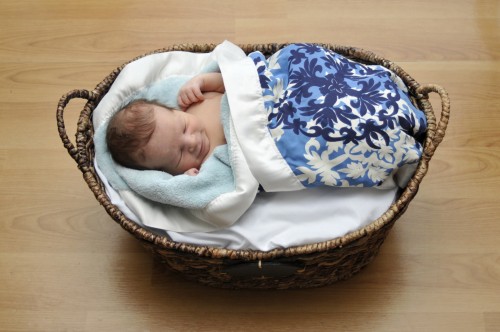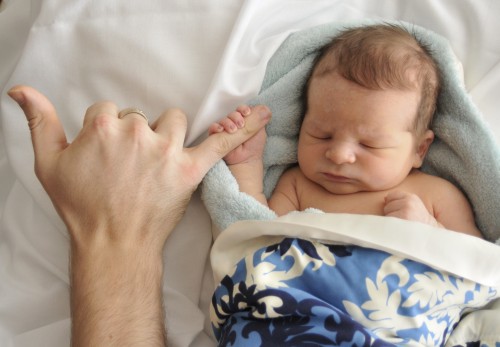 Photos by Sandra Arriaga of Bella Baby Photography
Our photographer, Sandra, really knew her stuff. The shoot maybe lasted only 15-20 minutes, but we had a good number of poses in that short time. She skipped from pose to pose and made adjustments on the fly with seemingly very little effort and knew exactly what poses would work the best. Watching her switch flash settings and direction, and update for lighting changes in different positions, I could have asked her a dozen questions to help out my own efforts once this little guy comes home.
In fact, watching Sandra work and the poses she setup left me inspired to try similar shots and techniques after she left. Reviewing photos on my camera, I ended up with what looks like some very promising shots that I can't wait to open up on my computer at home.
Much More to Come
As expected, I'll have many more of my own photos to share this special weekend and as our son grows up. For those of you that haven't been able to view our small miracle in person yet, I hope these professional shots offer up the next best thing.
Lastly, a big Mahalo to Sandra from Bella Baby Photography for giving us such wonderful keepsakes of this already unforgettable weekend.
– Kris